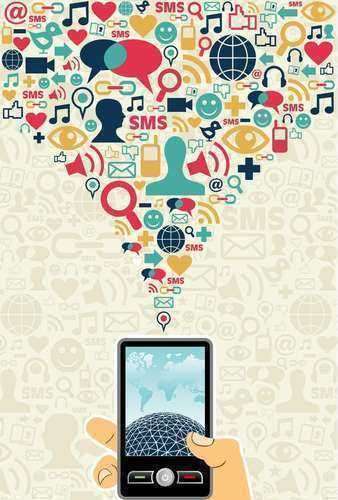 What are sexting laws?
Introduction
Sexting is the act of an individual (usually a minor) sending an explicit message or image electronically. The term is amalgamation of "sex" and "texting" reflecting its roots in irresponsible text messaging. However, the term now refers to the distribution of these messages and images through any electronic means such as email, instant messaging and social networking. The widespread acceptance and prevalence of sexting among teenagers and young adults is cause for concern for many adults and legal experts alike.
What are the dangers of sexting?
The ever present danger of sexting is that materials shared between two or more individuals may inevitably end up in the hands of others, either through careless or malicious actions on the part of the original party. The material in question can be used for blackmail and other means of gaining leverage on an individual depicted in the explicit material. The advent of digital photography and webcam transmissions for home use has also made the creation of explicit material far easier for minors and which leads to the material in question to be easily reproduced.
Especially for minors, age may become a factor and child pornography statues may be considered, even if the individual possessing the material is also a minor. This is a felony crime and could subject the offender to a lifetime on the sex offender registry. Some lawyers and legal experts have since campaigned to excuse minors from these charges or to lessen the charges to a misdemeanor. No federal remedy has yet to be prescribed that would standardize the legal penalty for the creation, transmission or possession of explicit material between minors.
How prevalent is sexting?
Studies have shown that at least a quarter to a third of teenagers and young adults have sent explicit photos of themselves and more than half have sent suggestive or explicit text messages to another individual.
How has sexting law been applied in court?
South Riding, Virginia – Ting Yi Oei, an assistant principal at Freedom High School investigated allegations of sexting among the students. He discovered one lewd, but non-explicit photo on a student's phone. He was instructed to save the photo as evidence although the investigation was inconclusive. Local law enforcement became involved after a complaint from a parent and they also concluded the picture to be non-explicit. This did not stop an overzealous prosecutor from filing charges against Oei for misdemeanor failure to report child abuse for not notifying the parents of the girl in the photo (although he was unaware of her identity)
After refusing to resign, the prosecutor dropped the misdemeanor charge and upgraded the charges to possession of child pornography, a felony offense punishable by five years in prison. The prosecutor continued to add charges to the case including contributing to the delinquency of a minor. Oei's lawyer was finally able to get the charges dropped after proving that the nudity in the photo, which was not explicit, did not make the image pornography.
Still Oei's reputation has been tarnished by the ordeal. Overzealous prosecutors following a loose interpretation of child pornography laws have filed charges on multiple occasions against adults and children alike for procession of lewd material depicting a minor.
Wyoming County, Pennsylvania – The American Civil Liberties Union helped three teenage girls file federal suit against a local prosecutor that threatened to prosecute them under child pornography law. Explicit photos of the girls were found on cell phones belonging to other students at their school, which promoted the prosecutor, District Attorney George Skumanick Jr to investigate. Under PA state law, possession of child pornography carries a felony sentence of seven years and registration as a sex offender for 10 years.
The prosecutor defended his actions by claiming that he has offered the parents of the girls an alternative, to force the girls into six months of probation with drug testing. The parents refused and the ACLU stepped in, charging the prosecutor with violating the girl's civil rights. The suit filed by the ACLU disputes that the images are pornography as neither sexual activity or genitalia are depicted in the pictures. They also argued for a violation of the fourteenth amendment which reserves a parent's right to raise their child by trying to force the girls into a mandatory education program. The ACLU won an injunction against the further prosecution of the case in the United States Court of Appeals for the Third Circuit and the prosecutor was voted out of office. (Mitchell v. Miller)
Prosecutors across the country have charged teens with varying degrees of child pornography production, distribution and possession which many legal experts believe is a gross distortion of a law meant to protect minors from predatory adults. The charge usually result in community service and not felonies, but momentum has grown to absolve teenagers from prosecution under child pornography laws altogether.
Atlanta, Georgia – In some cases, the debate over sexting has led to other debates over underage sex between consenting minors. Genarlow Wilson spent two years in jail after being videotape as a seventeen year old having oral sex with a minor. The Georgia Supreme Court overturned the conviction which signifies changing attitudes about teen sexuality and consent. This legal thinking is gradually seeping into sexting laws as there is a growing consensus that minors cannot be tried by pornography laws intended for adults.
What are lawmakers doing regarding sexting laws?
Some state representatives in Connecticut, Vermont, Ohio, Utah and New York have introduced bills and legislation in their respective legislative bodies that would lower the penalty for minors down to a misdemeanor. Other bills, such as one introduced in Vermont would legalize sexting between two individuals but would bar further distribution of the material. For other jurisdictions, the law remains vague and subject to the judgment of prosecutors, most of whom file charges to teach the offenders a lesson but enforce lesser punishments, such as probation.
Comments
comments