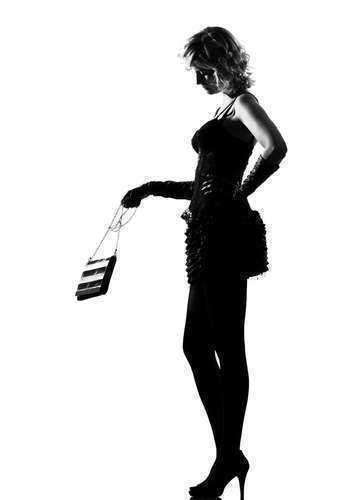 Prostitution is generally considered a lesser crime in most major areas. Significant prison sentences for persons soliciting prostitutes is quite rare in most jurisdictions. Usually those who attempt to buy prostitutes are given fines and minor jail time, it is rare that a judge sentences them to time in state prison. Prison is typically reserved for repeat offenders.
Other possible penalties for prostitution include probation, mandatory AIDS testing, physical labor, and community service. These are the types of punishments a judge can prescribe. Public humiliation may result from arrest and conviction. People may also lose their jobs for engaging in prostitution, especially if someone works as a public official.
Law enforcement is not as focused on prosecuting John Does; they are more focused on disrupting clandestine networks of prostitution rings. A prostitution ring is a small or large cabal of pimps and prostitutes that organize and operate the local illegal prostitution industry. The law reserves the harshest punishments for the heads of prostitution rings.
Many prostitution rings are conducted secretly from businesses that have the appearance of legitimacy. Typically law enforcement targets massage parlors to check on the nature of the services they provide. If the services are too intimate that they constitute prostitution, law enforcement will intervene, shut down the business and charge the employer and persons involved with serious prostitution charges.
The breaking up of prostitution rings are a priority of the criminal justice system concerning prostitution. Judges typically reserve the worst penalties and longest prison sentences for pimps. Pimping is considered a felony offense in most jurisdictions and could result in spending significant time in state prison. Pimps are typically the kingpins of prostitution rings, they are the boss of the prostitutes and take a large percentage of a prostitutes earnings in return for "protection." Pimps are notoriously violent and ruthless in their desire to be competitive in running a prostitution ring.
They commit street violence against other pimps to gain market share or territory. Pimps are typically connected to the drug trade as well. Thus, pimps are considered a source of much street crime in major metropolitan areas. Since they are so vital to the perpetuation of prostitution and street crime, they are considered a key target to the criminal justice system's crusade against prostitution. Pimps get the worst sentencing, highest fines, and other legal expenses within the scope of sentencing laws pertaining to prostitution within a jurisdiction.
Punishment and fines for prostitution vary from state to state. Even municipalities have varying ordinances regarding to prostitution. The average fine for a person who solicits a prostitute is approximately $100 to $250 depending on the severity of their case. If a person has multiple previous arrests for prostitution the punishments or sentences the defendant faces are of a more serious nature.
Generally, law enforcement targets prostitution through the disruption of prostitution rings. Sometimes a high-profile celebrity gets arrested and punished harshly to function as a deterrent to others. Even with all these legal machinations to combat prostitution, on the whole, prostitution statistics do not reveal a declining trend.