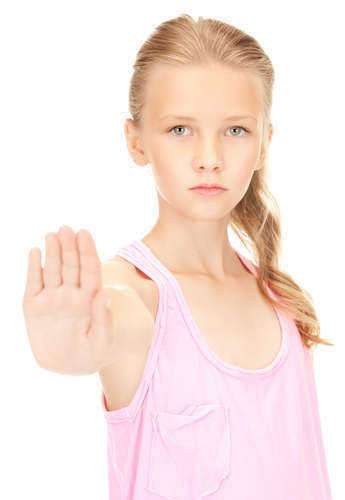 Child pornography laws are written in the federal law books. They are federal laws because the trafficking of these images often constitute interstate commerce. Therefore, the federal government has jurisdiction over many cases of child pornography. Naturally, cases in which the unlawful material is trafficked within a state, then the state has jurisdiction.
States must meet the minimum federal standard of child pornography law but are entitled to add onto their statutes as they see fit. This article will only discuss the federal law because the facts of child pornography law are in common with all 50 states of the Union. The most basic legal definition of child pornography is a sexually explicit image or film of a person under 18 years of age. Child pornography can appear in all forms of printed and digital media. Child pornography law applies to indecent images of both heterosexual or homosexual sex.
It also does not matter if all of the actors in the production of the images are children or a combination of adults and children. Images of children engaging in bestiality also are applicable to the crime to child pornography law. Child pornography also applies to intentional public or private exhibition of a nude minor. They are all illegal.
Child pornography law does not apply to artistic depictions of nude youths. Drawings, sculptures, cartoons, and paintings do not apply to child pornography as long as they do not depict children involved in a sexually explicit act.
The images in question in most cases of child pornography are of a graphic nature; depicting real scenes of the unlawful sexual exploitation of a child under 18 years of age. Child pornography law is also applicable to simulated images of child pornography. Simulated child pornography is a controversial issue in the porn industry because it is unclear what constitutes simulated child pornography.
Federal child pornography law does not define what simulating child pornography means; therefore, many states have added provisions to clarify the definition of simulating child pornography. Some states have adopted child pornography laws that define simulated child pornography as any pornographic image depicting an adult that looks under 18 years of age. These state statutory provisions to the basic federal child pornography law are mostly ineffective because the jurisdiction of the Internet falls under the federal government.
Law and Technology in Child Pornography
There is ongoing debate between free-speech advocacy groups and the US Department of Justice on the proper definition of simulated child pornography. The DOJ argues that pornography that has adults of legal age portraying minors should be illegal because it glorifies pedophilia. Free-speech advocacy groups do not agree with that assertion stating that the actors are legally expressing themselves in a legal but distasteful manner.
Digitally altered images that simulate youthful appearance are also a topic of debate between the DOJ and free-speech advocacy groups. These images teeter on the edge of child pornography because they depict a pornography model of age but the images are digitally altered to appear younger than 18 years of age.
Even 18-year old that appear younger are subject to debate in determining the disputed definition of simulated child pornography in federal child pornography law. Rapidly changing technology changes existing definitions of laws and could lead to rigorous debate over the appropriate nature of a legal issue.
Comments
comments