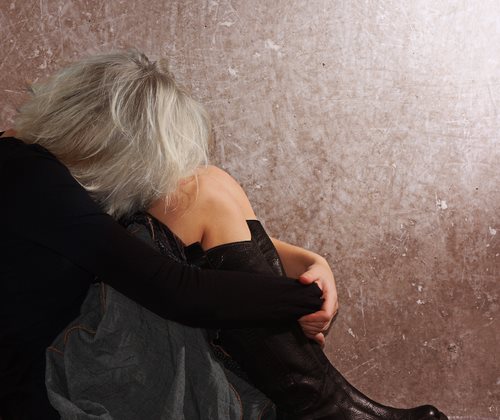 Human Trafficking Defined
Human Trafficking is a criminal activity involving the illegal acquisition of human beings, which typically occurs as a result of threat, kidnapping, abduction, and exploitation, which involves the forced sale and exchange of human beings in the setting of a commodities market without regard for human rights or freedoms.
The Connection Between Human Trafficking and Prostitution
Human trafficking is the unlawful and illegal transport of human beings with the intent of forcing them to engage in illicit, illegal, and unethical sexual activity typically taking place within a setting of duress resulting from threat, harm, damage, injury, and exploitation. Within the realm of human trafficking, the following types of forced prostitution and sexual slavery are amongst the most common:
Child Prostitution is a criminal act that involves the forced prostitution of minors, who are below the age of consent with regard to the legal engagement in sexual activity; individuals convicted of child prostitution will typically face child abuse, assault, and rape charges
Sex Tourism is an activity that entails individuals undergoing travel in order to participate in sexual activity; in many cases, victims of sex tourism are oftentimes child victims of human trafficking – individuals engaging in sex tourism will attempt to do so in order to circumnavigate legislation upheld within their respective country or nation of residence
Human Trafficking Facts and Statistics
Human trafficking is an exploitative and criminal process, which acts in direct violation of human rights and freedoms; upon forcing an individual to participate in forced labor or prostitution through the placement of human beings within a commercial marketplace, a wide variety of trauma, devastation, and damage will occur on both long-term and short-term basis:
Approximately 25 million human beings worldwide are currently subjected to human trafficking
Approximately 800,000 human beings are trafficked throughout international borders
Approximately 50% of victims of Human Trafficking are listed as children; this figure amounts to upwards of 1 million children victims subjected to sexual slavery and forced labor through exploitative and illegal means
Approximately 70% of females subjected to human trafficking are involved in sexual slavery and sexual exploitation; although males are subjected to sexual slavery as well, the majority of male victims of human trafficking are primarily subjected to forced labor
Approximately $30 billion is incurred on an annual basis by the human trafficking industry
At least 200 countries and nations worldwide report that human trafficking is an epidemic that continues to affect their respective citizens
Approximately 15,000 human beings are trafficked into the United States on an annual basis
Reporting a Human Trafficking Offense
Although law enforcement agencies existing on both national and international levels have created legislation and enacted preventative methods in order to stop human trafficking, this crime continues to exist. In the event that you have been made aware of human trafficking taking place, you are encouraged to contact the National Human Trafficking Resource Center immediately; you can do so by contacting them via telephone: (888) 373-7888.