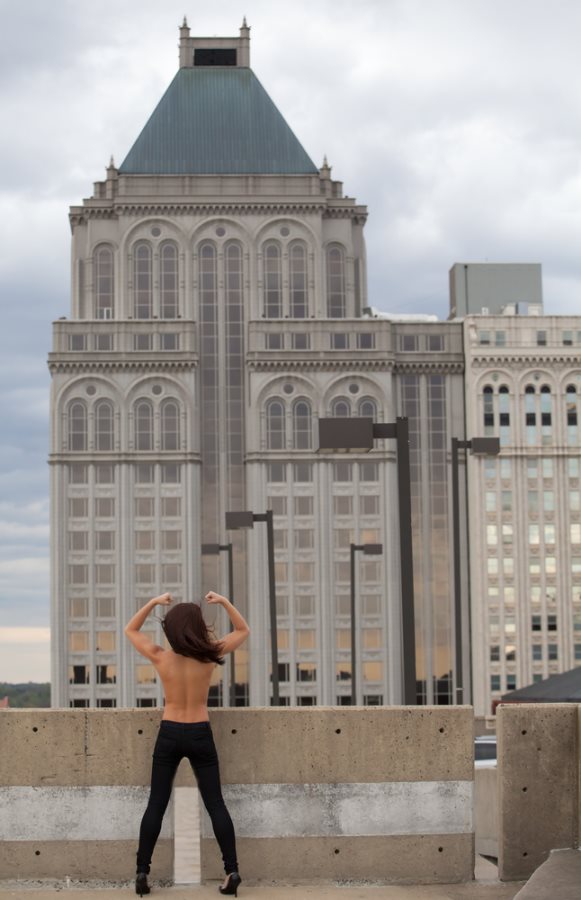 Women may no longer be able to let it all hang out on top in North Carolina without fear of legal repercussions if a bill currently in the North Carolina house passes. The Republican-led North Carolina House of Representatives is debating a bill that would make most public toplessness a misdemeanor punishable by up to 30 days in jail.
If the public nudity was "for the purpose of arousing or gratifying sexual desire," it becomes a felony charge. North Carolina has not had a statewide law prohibiting public toplessness by women since a 1970 Court of Appeals ruling. According to the courts, "private parts" as cited in the state's indecent exposure law was not specific enough to include breasts or nipples.
According to state lawmakers, the new law would be fairly easy to get around, allowing women to go topless even if they only covered their nipples in tape. Several legislators have asked whether the law is really necessary as a legislative priority in the state, which has faced difficult economic times since the recession of 2008.
Lawmakers proposed the new bill because of complaints received about topless rallies being held in the western North Carolina city of Asheville. Asheville, which is known for being a liberal haven in otherwise conservative western North Carolina, has attracted negative attention from conservative lawmakers for the feminist rallies.
Previously, law enforcement officials had considered arresting women at the topless rallies because they were exposing their breasts in front of children—an offense specifically prohibited when done for a sexual purpose. However, the women at the rallies maintained that their toplessness was a key element of their political speech, rather than done for sexual gratification.
Most municipalities in the state of North Carolina already have laws on the books prohibiting the exposure of breasts or nipples in public. Asheville is one of the few cities without such a law on the books.
Several other American cities—among them San Francisco and New York City—do not prohibit women from going topless in public. In New York City, a court case made it possible for women to go topless after a judge ruled that the existing indecent exposure laws were discriminatory. It remains to be seen whether women's groups might fight back with such a lawsuit if the bill passes the North Carolina House and is signed into law by the governor.
Source: nc.gov, time.com